Art dynamic introduction
by Domestic exhibition
Tzu-Ching Chang - decade
date
Sep 28, 2021 ~ Oct 31, 2021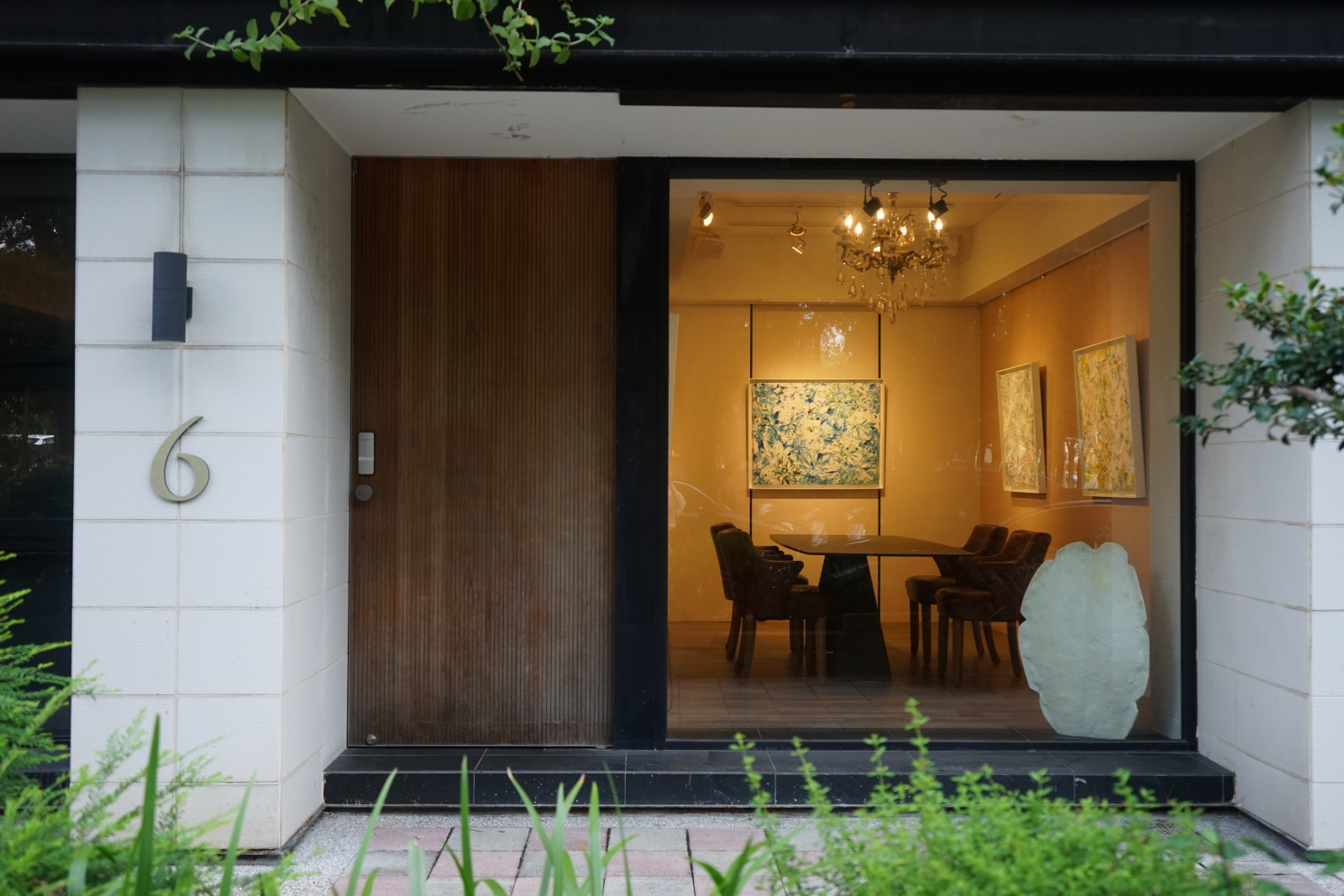 2021 is the tenth year of artist Tzu-Ching Chang's creation. In the past ten years, she has continued to challenge her own framework. From the large number of experimental stages in 2012 to the well-known unique creative style, artist Tzu-Ching Chang has never stopped, unsatisfied about the status quo. Ten years later, she has brought a new look, with a familiar and distinctive style, leaving a deep record for herself in this life journey, including joy, sadness, precipitation, drive, satisfaction. There are moving and reinterpreting descriptions of various life journeys to show everyone.
Artist Tzu-Ching Chang's works are characterized by the use of beautiful colors and powerful accumulation of pigments, and the abstract expression of emotions through full brushstrokes. After ten years of creative work, the unforgettable style of works has won a lot of praise and storage. She is supported by her family, but her belief as an artist constantly break through herself, therefore she brings a new series of creative styles in her solo exhibition, and takes a bold step forward again.
Tzu-Ching, who has published works in Singapore, Hong Kong, Shanghai, Guangzhou, Shenzhen, Seattle, New York, Seoul and other places, is a diversified artist who is in line with international standards. Acrylic is a plastic injection factory from its growth background, and it is also one of the main traditional industries in Taiwan. The plastic-like texture of acrylic paint after drying reminds her of the material of acrylic paint, which can also represents Taiwan's plastic industry. Therefore, she spent a lot of time studying the performance of the acrylic medium in the early stage of creation, and achieved different glosses through a lot of experiments with texture. For Tzu-Ching, acrylic is not just a pigment, but a part of the creative element. The material itself is the language of art, so it is necessary to have a deeper understanding of the material and use its nature to show a more layered state. Once you understand the material, you will be able to create more freely and express your sensibility.
Professor Xu Yuting from the Department of Fine Arts of Changhua Normal University described the artist Tzu-Ching Chang. Tzu-Ching Chang does not have any female art creators from ordinary colleges. She usually appears rational, neutral, cold, and even lonely. In that way, Tzu-Ching Chang is obviously rich Sensual, welcoming, and laughing a lot, she never hides that she is a female creator, she can embrace the secular and turn it into the possibility of interacting with people, and art creators can have the social role of Asian women at the same time ability. From her family background in the era of small and medium-sized enterprises in Taiwan, she chose "Acrylic" (acrylic paint) as the main creative medium. She discovered the sculptural properties of acrylic paint during her research on materials during her university graduation and resolutely developed it. Up to ten years, the surging and brilliant art form.
Tzu-Ching Chang - Ten Years of Creation Solo Exhibition
2021.9.28 - 10.31
isart Gallery
Taipei: No. 6, Fujin St., Songshan Dist., Taipei City (reservation required)
Kaohsiung: No. 30, Ln. 8, Linquan St., Lingya Dist., Kaohsiung City (Closed on Mondays)