Art dynamic introduction
by Domestic exhibition
Breeze-Female Artists Group Exhibition
date
Oct 26, 2023 ~ Nov 26, 2023
This group exhibition brings together eight female artists: Lin Hui-Chi, Julia Hung, Mia Liu , Su Yi-Ting, Chang Tzu-Ching, Michelle Jane Lee, Annie Morris, and Alea Pinar Du Pre. Using radically different artistic mediums, the female artists articulate their life experiences and emotions. Diverging from the masculine and direct approach, they weave delicate yet resilient creations from a gentle and profound female perspective.
Exhibition date : 2023 / 10 / 26 - 11 / 26
Artist : Hui-Chi Lin, Julia Hung, Mia Liu, Yi-Ting Su, Tzu-Ching Chang, Annie Morris, Alea Pinar Du Pre, and Michelle Jane Lee
Location : isart gallery
Adress: No.6 Fujin Street Songshan District, Taipei, Taiwan.
11:00-19:00 | Closed on Mon. & Tues.
Lin Hui-Chi uses multi-layered acrylic paints to ritually stack intertwined emotions from life.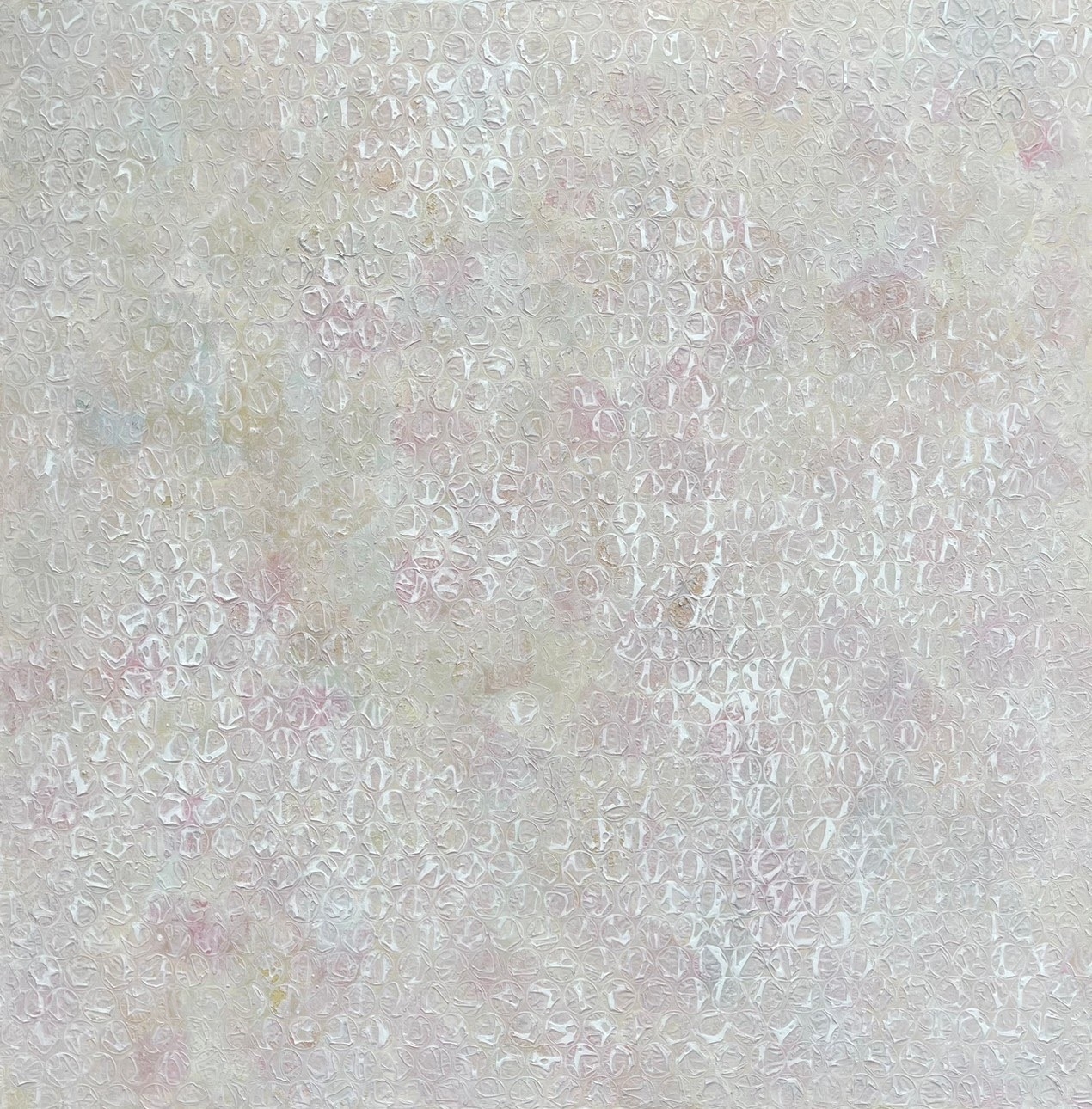 Calm Days 9
Mineral pigment, Oriental paper
80 x 80 cm
2021
Julia Hung combines the subconscious and body communication by delineating organic lines and shapes with glossy acrylic paint and copper wire.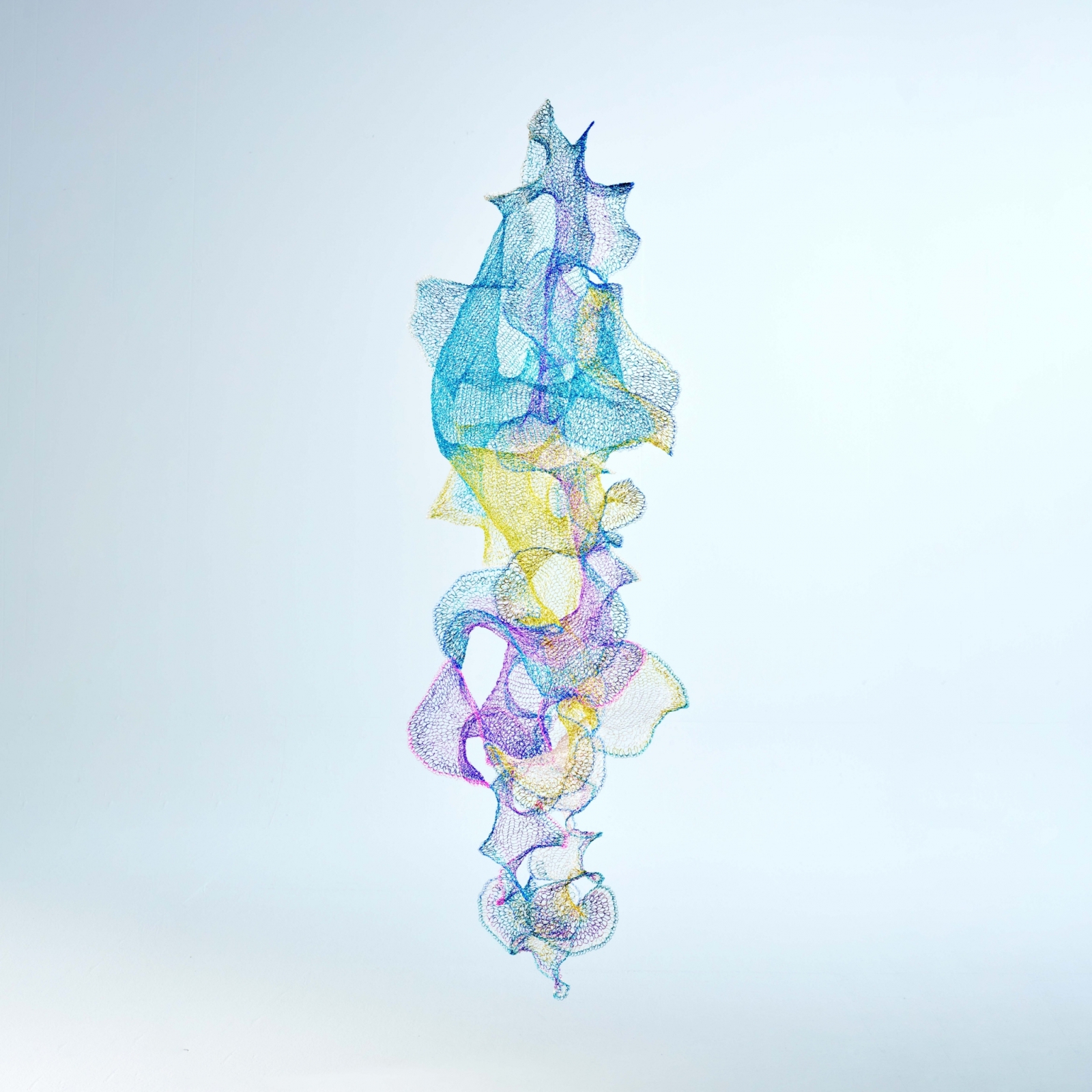 Untamed 18
Enamelled copper wire
152 x 60.3 x 49 cm
2023
Chang Tzu-Chingconducts material research with acrylic pigments, embodying the transformations of life experiences in her creations, conveying concerns for various emotional states.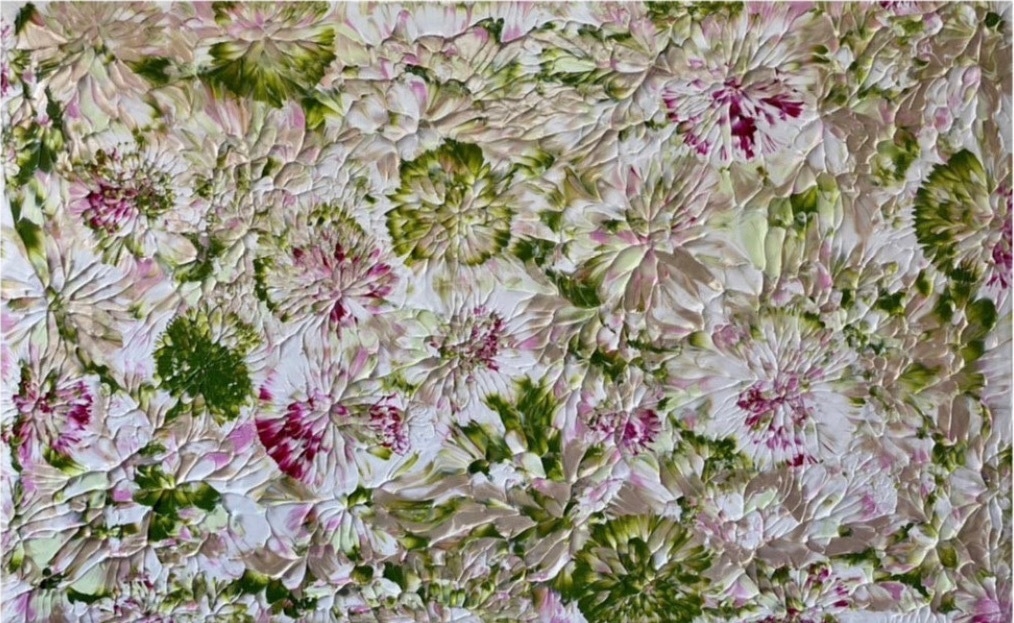 Decade 2023-81-1
Acrylic on canvas
Art work size 161 x 101cm, Frame size 168 x 108cm
2023
Mia Liu displays sculpture works using paper, representing the emotional essence of humanity, portraying fluctuating visual states on canvas.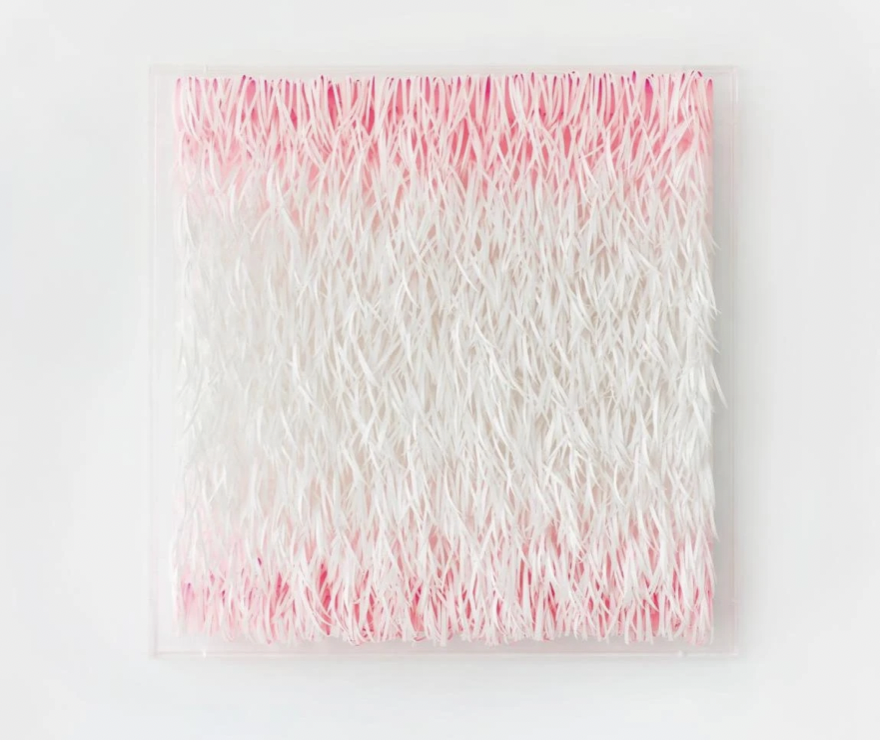 Slowly Slow
Fluorescent acrylic on paper
100 x 100 x 17 cm
2021
Su Yi-Ting uses fiber imagery and painting as a carrier for urban landscapes, exploring the meaning and relationship inside and outside the picture frame.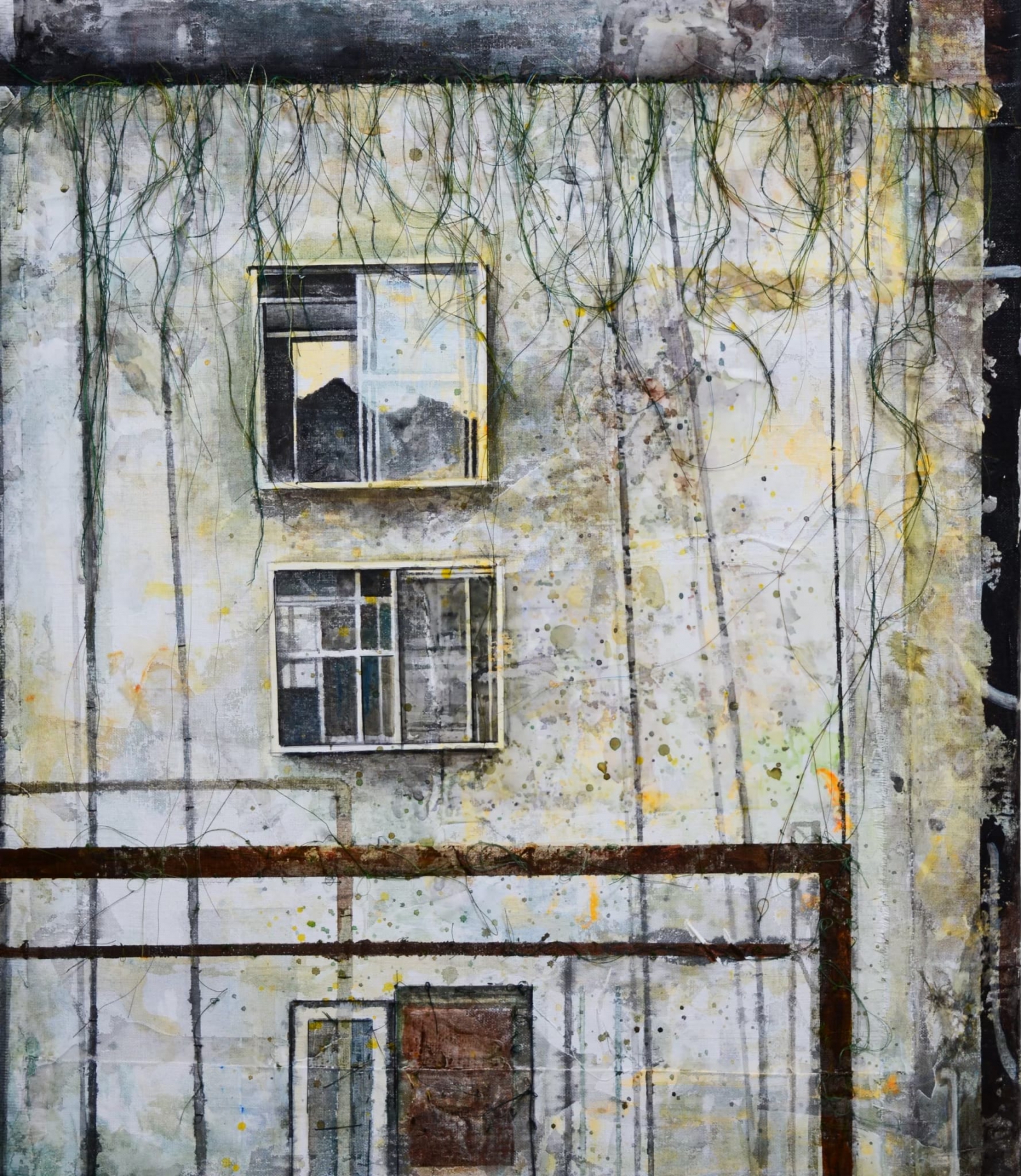 Urbanlife-32
Chinese ink, acrylic, silk, paper pulp, cotton
45.5 x 53cm (10F)
2023
Michelle Jane Lee utilizes various texture patterns to abstractly express the balance between reason and emotion. She also explores emotions related to identity and cultural awareness through unique textures and color blocks.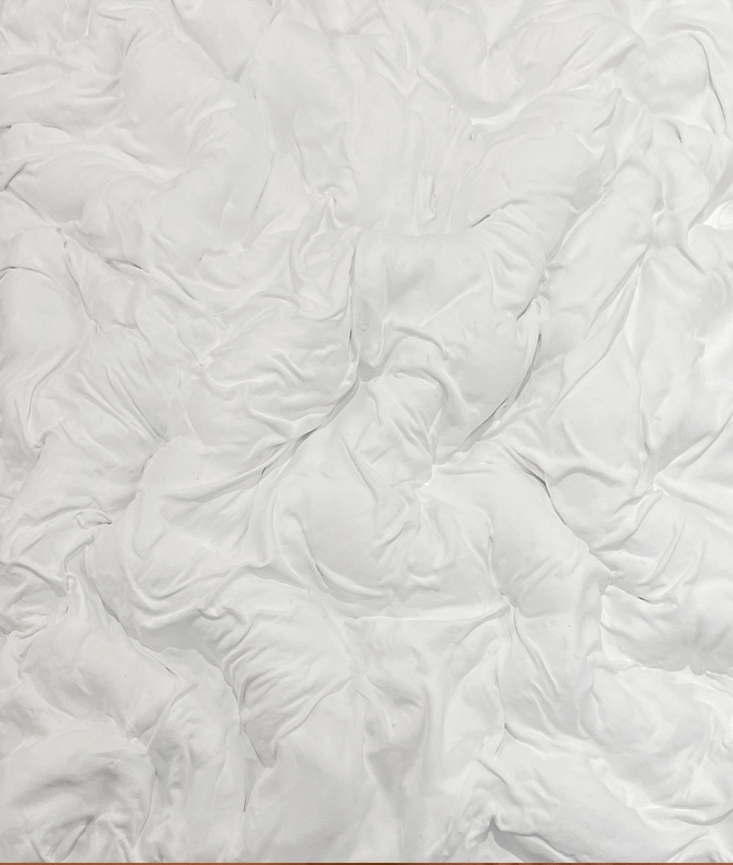 Crawl
Flashé, cotton, Acrylic Medium on Birch panel
51 x 40.5 cm
2022
Alea Pinar Du Pre uses various surface textures and material combinations as experiments, incorporating subtle particles into the tangible whole, creating momentary visual effects that reveal deeper layers of the spiritual realm.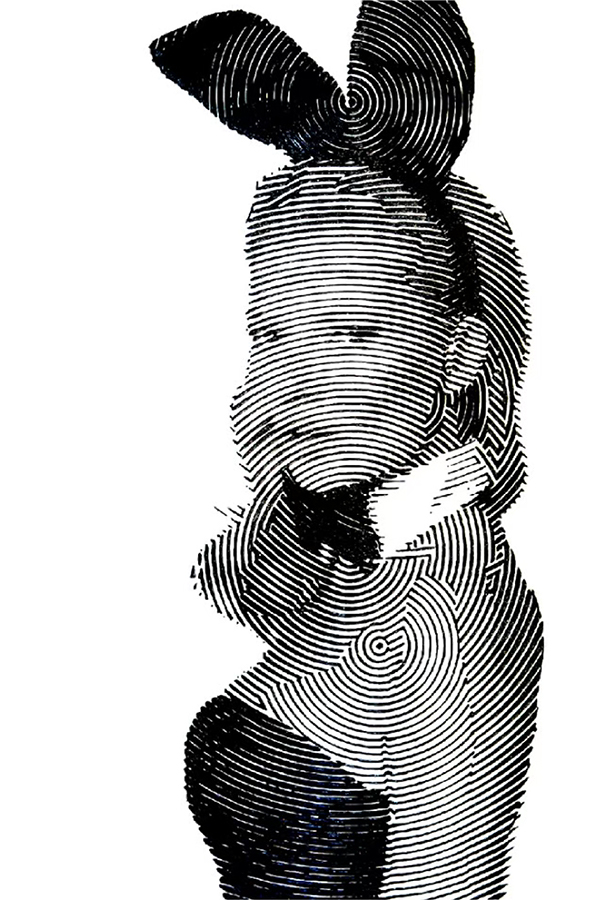 KATE
Granulated relief paste on canvas
150 x 100 cm
2023