Art dynamic introduction
by Domestic exhibition
SWELL - Michelle Jane Lee solo exhibition
date
Nov 1, 2023 ~ Dec 31, 2023
I like "Swell" for the title. I love all the meanings and it ties both series really well together.
- to affect with a powerful or expansive emotion.
- to increase the size, number, or intensity of.
- excellent. used as a generalized term of enthusiasm.
- the slow up and down movement of the sea with large but smooth
waves.
I also love this description of swell (waves) "Surface gravity waves on the ocean that are not growing or being sustained any longer by the wind. Generated by the wind some distance away and now propagating freely across the ocean away from their area of generation, these waves can propagate in directions that differ from the direction of the wind, in contrast to a wind sea."
"Skin Contact" and "Soft Landing" were both conceived in the middle of the pandemic. "Months into the isolation and hallucinations of memories past of a time when touch wasn't forbidden, I sought out a way to touch and memorialize each of those moments with a newfound understanding of its magnitude and importance." Lee stated. The heavily textured paintings were an attempt to encapsulate this and the movement of the human body.
"Landslide" are about the struggles and confusion of being a dual-identity (Korean and American) represented visually - the underlying layer is wildly gestural, undulating and unpredictable, which is then hand-painted precisely with an overlaying fine-line work that penetrates the subordinate layer with its perfection and rigidity. The juxtaposition of two represent the different identities that inform parts of the self - and by forcing the seemingly contradicting visual concepts to exist on the same panel, I am pushing for a reconciliation that could lead to understanding and acceptance that an existence as "many" is as valid as existing as one singular and easily defined identity.
--
Location ❙ isart. Kaohsiung
Address ❙ No. 30, Lane 8, Linquan St, Lingya District, Kaohsiung
Open hours ❙ 11:00 am - 10:00 pm ❙ closed on Monday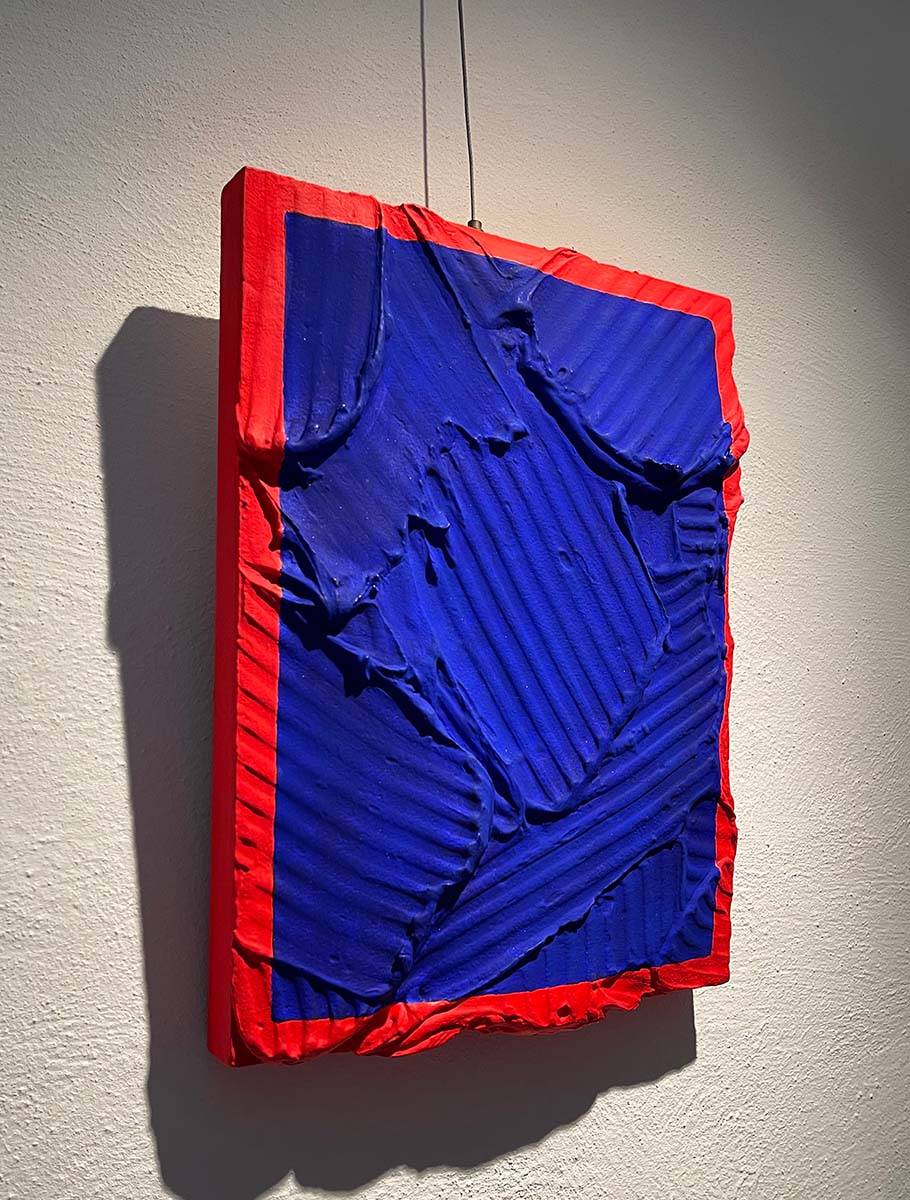 Heavy Glow (Blue),
2018 ( Landslide)
Flashé and acrylic medium on birch panel
30.5 x 22.8 cm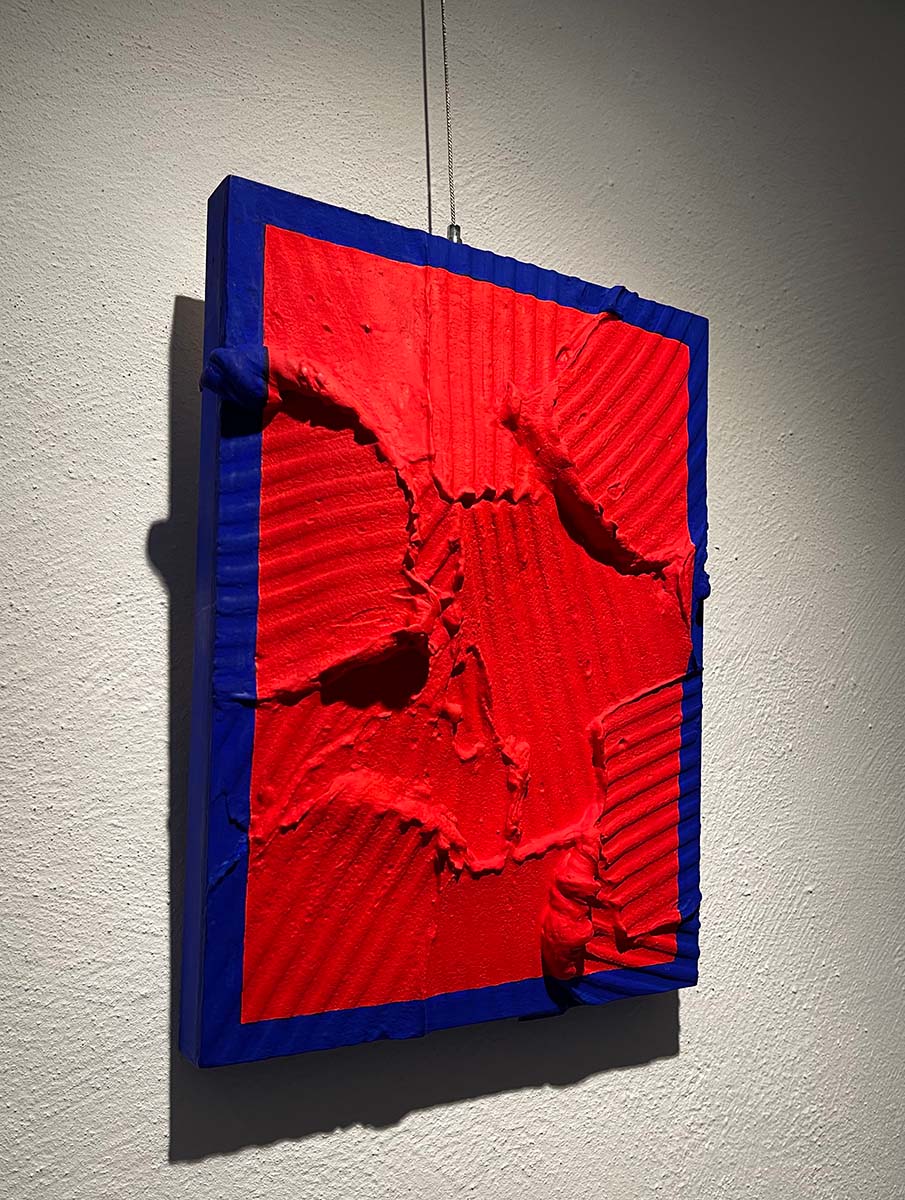 Heavy Glow (Red),
2018 (Landslide)
Flashé and acrylic medium on birch panel
30.5 x 22.8 cm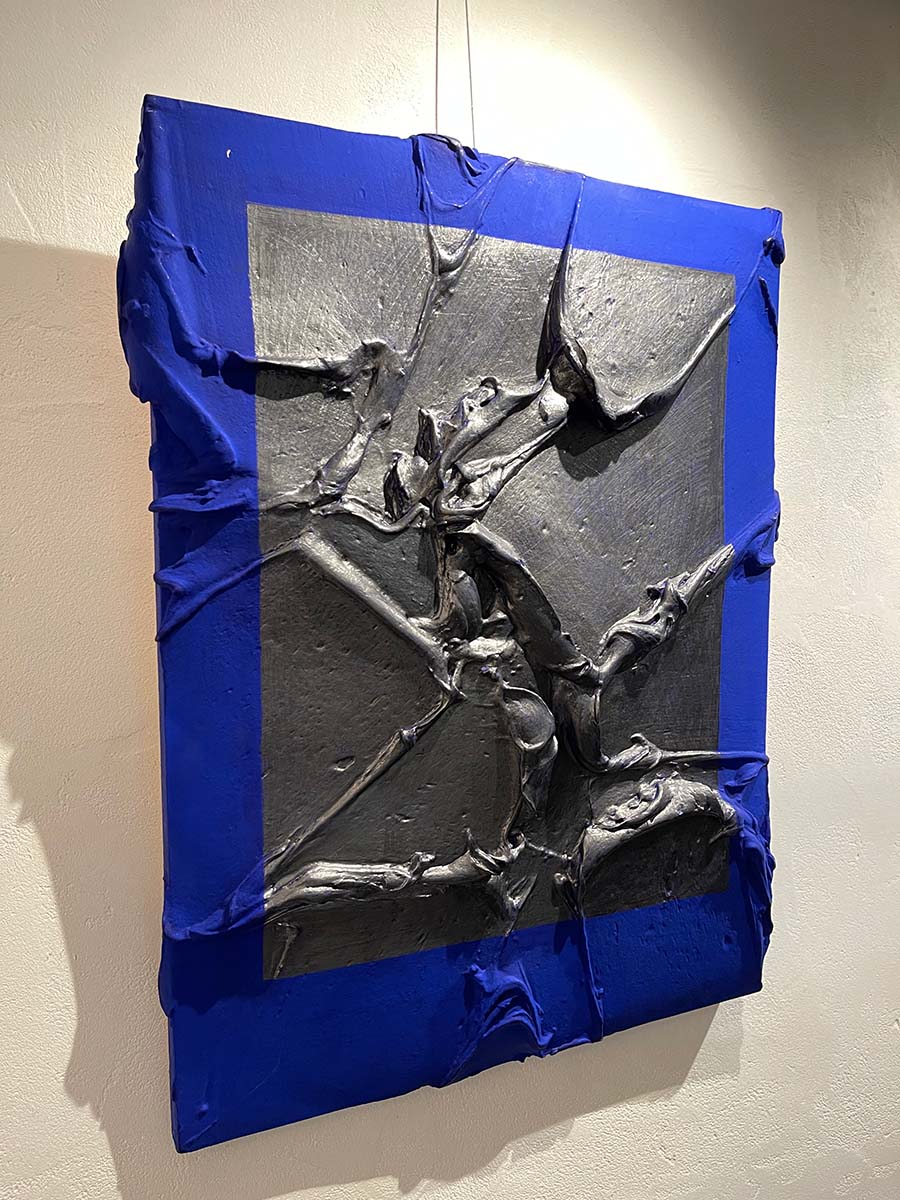 Mirror in Strange Times,
2021 (Landslide)
Flashé and acrylic mediumonbirch panel
61 x 46 cm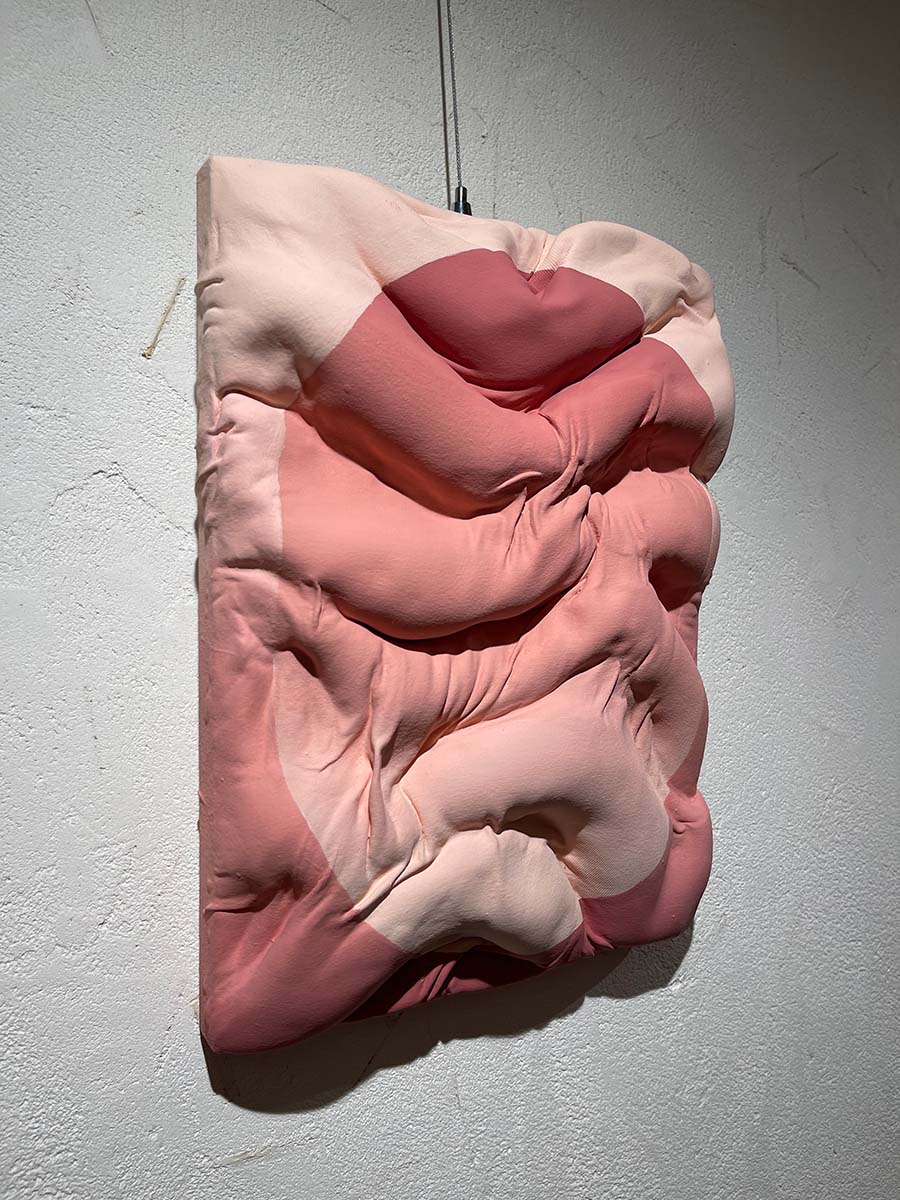 Melt With You
2022 (Soft Landing)
Flashé, worn t-shirt (cotton),Acrylic medium on birch panel
30 x 23 cm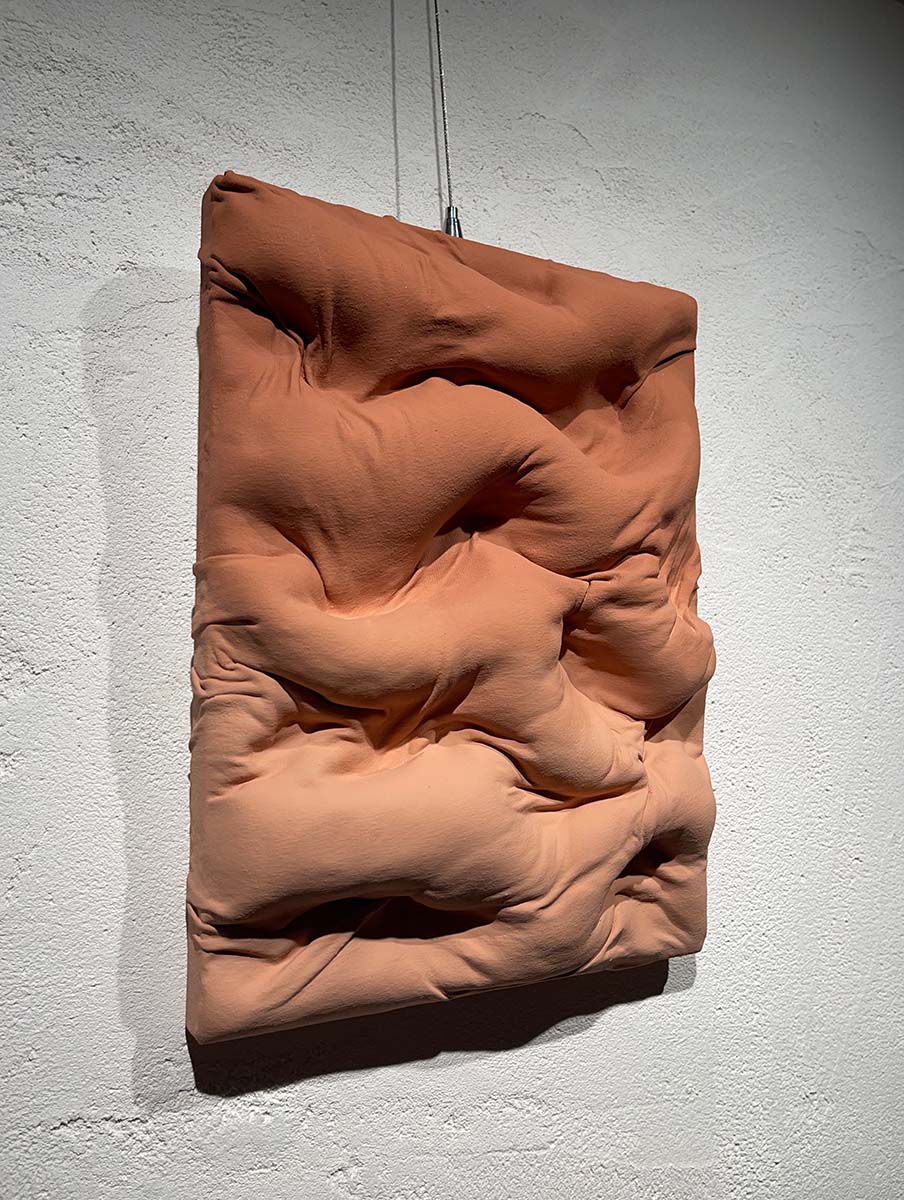 Skin Contact (By My Side)
2022
Flashé, worn t-shirt (cotton), Acrylic medium on birch panel
30 x 23 cm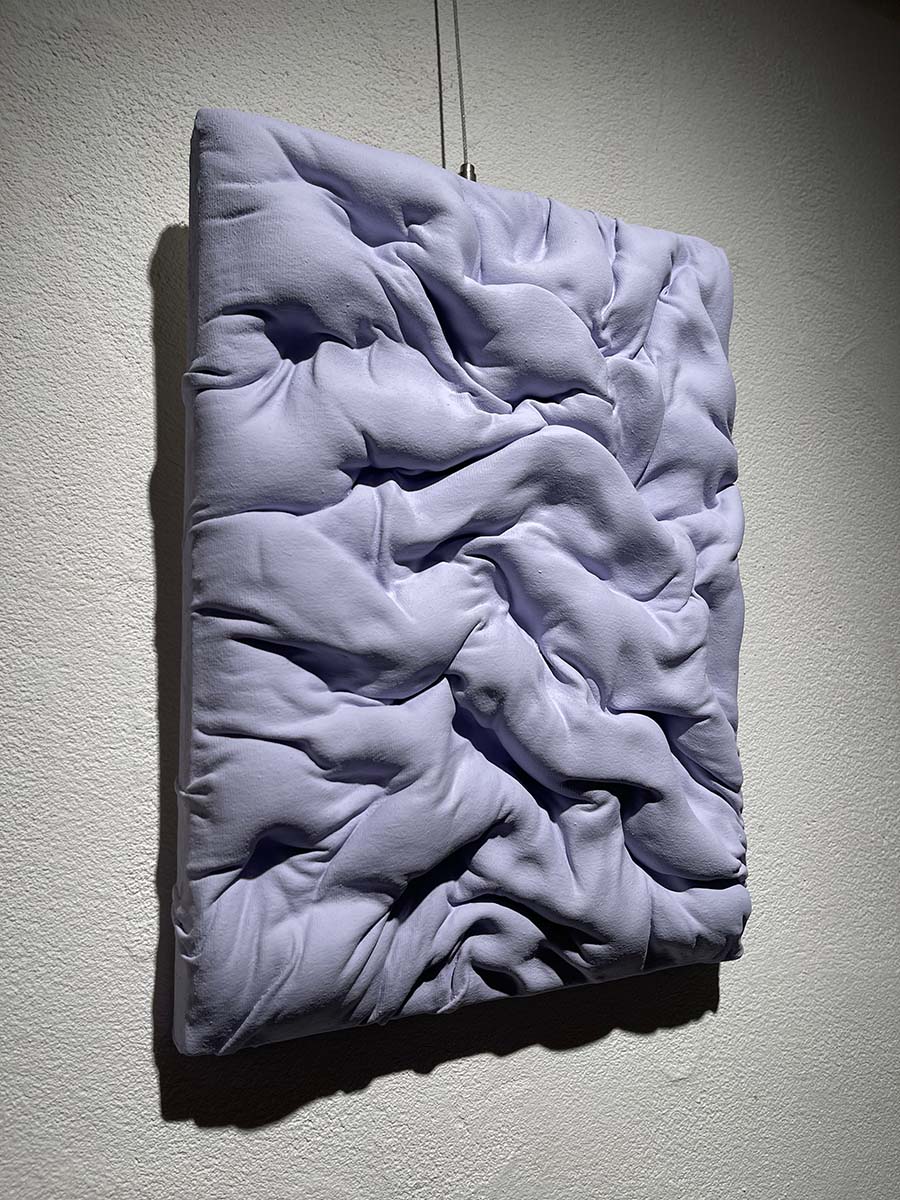 Skin Contact (Soften)
2022 ( Skin Contact)
Flashé, worn t-shirt (cotton), Acrylic medium on birch panel
30 x 23 cm