limited edition of 8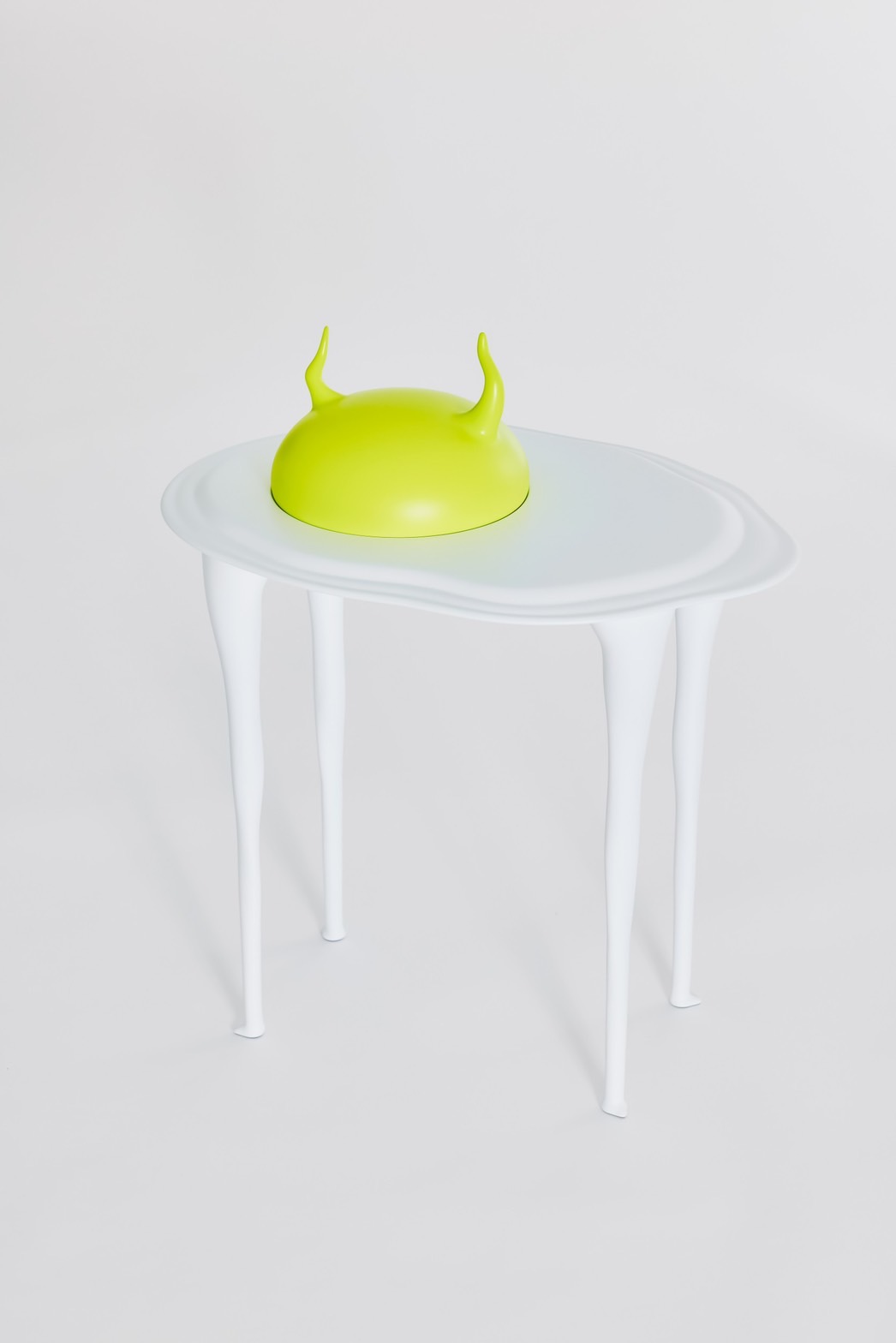 Artist Julia Hung dedicates this display to the wonders that awe us and the curious wonderers that never cease to explore. These essential elements of life take our breath away and inspire new perspectives. Hung's limited edition sculpture 'In the Mood for Egg?' and its augmented reality experience are displayed along with her copper wire series for viewers to wonder and seek.
With legs and horns grown from a sunny side up egg, 'In the Mood for Egg?' questions originality, authenticity, and our artificial era. Inspired by chemical fake egg and vegan egg, today's dietary products and today's world are being further examined. We live in a world, in-between the real and the fake. Separated from origin, we listen to, believe, and even create...